Marketing Consultant Growing Small Businesses, located in Onset, MA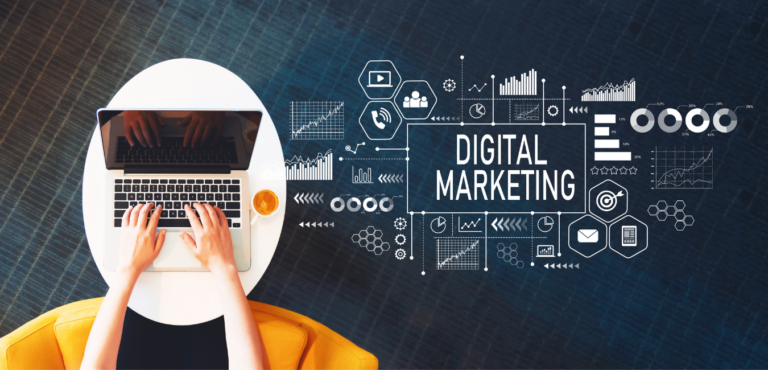 The right online presence will drive organic traffic and new customers to your business
Marketing Your Business is Difficult! 

However, Great Marketing Can Grow Your Business
Now, more than ever, it is key to have a consistent digital footprint with clear messaging across channels that conveys your value, your products and services to large audiences. Whether it is your website, social media, or your advertisements, your message has to be clear and powerful to convert prospects into leads. Unfortunately, many business owners are unable to effectively leverage digital marketing to grow their business. Digital Marketing is key to growing your business in today's environment. When done properly, it will help you generate more leads, more calls, and more sales. 
You Can Get Free Leads From Google
Google has a tool called Google My Business that will allow you to show up in the local searches of people searching for your products or services.
Google My Business (GMB) is a powerful Search Engine Optimization (SEO) tool. It's a real gift that was given to businesses, particularly those in the area who want to benefit from local exposure. Don't forget, Google is not only a company name. Most people also use it as a verb.
We don't say "search for a bakery" — instead, we say "google it."
This is a direct result of Google's search engine providing incredibly useful information. This is not an accident or coincidence; it is by design. Google has developed a mutually beneficial system between their company and other businesses. Here's why: if Google understands your business, they can provide their users with accurate information about it. If Google can provide accurate information to their users, they will continue relying on Google. If people continue to rely on Google, then the company will make money and increase profits from paid services and ads.
Therefore, if Google can provide valuable information to their users, then the result will be an increase in revenue. It all comes down to creating a great experience for Google users. To make information about other businesses accurate, Google developed a tool called Google My Business (GMB). Essentially, this is the modern-day equivalent of the yellow pages. And, if you follow the simple steps in this guide to create your business' GMB profile, Google will give you the equivalent of a FREE, full page, full color ad.
It is free, it just requires effort to make sure that your listing is optimized and that you keep it optimized. The more optimal our listing, the higher you will rank in the search results.
Think about your own experience the last time you wanted to take your partner out to a nice restaurant. You likely started researching new places online. You're probably more likely to purchase from businesses well-established web presences, right? They look more professional and modern, and this immediately instills a feeling of consumer trust. The same goes for all businesses, including your business
By considering your business' appearance on Google, you can easily establish an edge over your competitors.
Still not convinced? How about these stats companies that rank in the top 3 with their GMB:
Businesses in the top 3 receive from 40% to 60% of their total traffic and half of all website clicks from the listing
The top three GMBs also rank in the #1 spot in 93% of Google searches.
76% of people who found a business in the top 3 while using their mobile visited the business within 24 hours.
28% of local searches result in a sale.
Can you afford not to optimize your Google My Business profile?
Email me at joe@blackbirddigitalmarketing.com or schedule a FREE, LIVE audit of your GMB profile. I will tell you what needs to be fixed. You can do it yourself, or I can do it for you so you can focus on serving all of your new customers.
The first place that you should start is Google My Business SEO. The second place to look is your website. ​
Your website plays an important part in local SEO
As mentioned above Google My Business (GMB) is a powerful Search Engine Optimization (SEO) tool. But as a local business, you are interested in 'local SEO.'
Local SEO is the process of ranking your online presence in Google Maps search results. The steps toward local SEO are actually really easy and not as intimidating at they may seem! You need to make sure that your website headlines are configured correctly and show where you are located. You also should have schema mar-up and location pages to make sure that Google knows exactly where you are.
Customers Across the Globe are Benefiting from Our Services​
Working With Blackbird has been incredibly refreshing. In an industry where you can spend a fortune and see very little return, The optimisations Joe has carried out on my GMB profile are already fielding great results, and at a very reasonable price. I will 100% be using blackbird again, not only for the great results I have seen but also for the excellent and super fast communication and wealth of of knowledge that they possess.
ZERO Training Center
2021-01-08
Joe at Blackbird Digital Marketing helped me in so many different aspects of marketing for my personal training studio, that it's hard to begin to even name them! SEO Social Media Facebook Ads Google Ads Custom Digital Promotions & Contests Website Redesign Just to name a few! Needless to say, I am glad Joe was referred to me and I look forward to a long and prosperous professional relationship with Blackbird Digital Marketing!
Jackie Llewellyn
2020-12-04
Once in a lifetime someone comes along who understands you and makes a difference ! Joe cares about my business as much as I do! His professionalism and attention to detail has made it an absolute joy to work with him on marketing my business. Above all I know I am dealing with Joe, no one else, no other team members. I don't get passed from one person to another. If I have an issue Joe is my one and only contact and he is refreshingly honest about what can be achieved from digital marketing . No hard sell just a good genuine person willing to work with you on your needs.
First Class. That's my experience with Joe in two words. Joe's industry marketing experience in tandem with his genuine, enthusiastic desire for your small business to succeed makes for a first class experience. Joe has given me incredibly creative And proven ways to market my business and drive traffic. I look forward to continue working with him! Highly recommend.
Management of Your GMB Profile and Website are Needed to make sure that You Continue to Rank.
Daily posts, replying to reviews, regularly adding Q&A, and consistently adding pictures are all important to maintaining you rank.
Once you achieve a good ranking, the work is not done. If you like all the new leads coming in, you need to maintain your ranking. This is where content remains king. This requires posting at least 5 times a week, replying to reviews, regularly adding questions and answers, replying to customer questions, and consistently adding pictures, at least 10 a month.
But all of that is a lot a work for nothing if you aren't doing it correctly. There is a right way to post and a wrong way to post. There is a right way to find the questions to add to your profile and there is a wrong way. And of course, there is a right and wrong way to reply to customer reviews – both positive and negative reviews.
Check out our packages HERE:
Business Owners are NOT Usually Marketers, and that is OK.
They Just Need Help from Professionals.
Great Marketing Starts with a Great Strategy!
Is there a product or service that you want to grow more than another?
Is there a geographical region that you want to grow?
Is there something you want to be known for?
How quickly do you want to grow?
We Understand Both Sides of the Equation; Business & Marketing
Small businesses everywhere are enhancing their online presence to increase sales. We take your complex services and create marketing messages that generate leads and sales. We will optimize your GMB profile, to rank it in the top three. Additionally, we can modify your website to make sure that you are sending all the right signals to Google to help you show up in search results. We can also manage your profile and website to make sure that you stay there.
We specialize in helping small companies enhance their digital footprint so you can grow their business.
Does your website reflects the message that your prospects are searching for?
Is your website indexed by search engines?
Does your website tell a story that converts prospects?
Does your website clearly give your location, local signals, and contact information/
Are you on the same social platforms as your prospects?
Do you have reviews so that prospects you will trust you?
These are all questions that you need to ask.
Getting the message correct is only half of the battle. Implementing in your digital presence is the other half!
You need to convey that message appropriately to your desired audience.
Enhance Your Company's Digital Footprint in 2021
Blackbird Digital Marketing is a full-service Digital Marketing agency located in Massachusetts that offers Google My Business optimization and GMB management, Local Search Engine Optimization, Content Creation, Website Design, & Social Media marketing for small businesses!
Regardless of which service(s) you are interested in, we will develop a sound strategy to grow your business by delivering value to your current and future clients.