Marketing Consultant in Deering, NH - Focusing on Small Businesses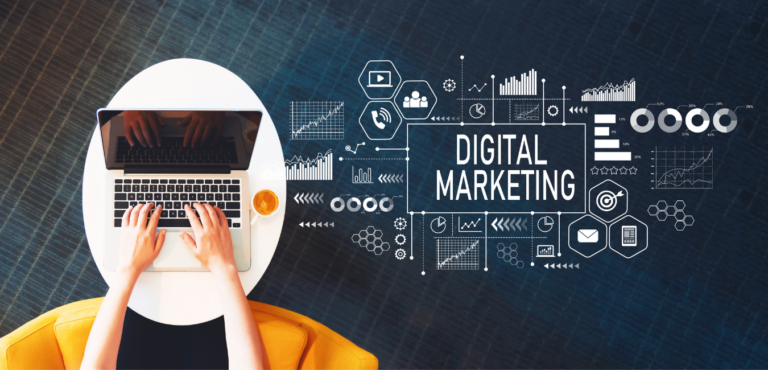 The right online presence will drive organic traffic and new customers to your business
Simplifying marketing for small business owners
Low to no-cost marketing solutions for your small business
Marketing a small business can be costly if done wrong. Small business owners are prone to blowing their budgets on advertising. However, I believe that you should focus on your online presence (or digital footprint) instead of expensive ads.
The right digital footprint will drive organic traffic and new customers to your business
The key to have a consistent digital footprint with clear messaging across channels that conveys your value, your products and services to local audiences.
When done properly, it will help you generate more leads, more calls, and more sales. 
Your business' digital footprint consists of:
Search Engine Profiles: Google Business Profile, Bing Places Profile, Apple Maps Address
Your Website, Optimized for Local Searches
Citations: Online Directories listings like Yelp & Foursquare
Select Social Media Accounts, dependent on your ideal customer
Optimizing your digital footprint cost-effective & scalable. It is the most effective method of generating new customers. If it isn't generating you leads, then let me know, and we can fix it.
How would you like your customers to find you instead of the other way around?
You don't have to look any further than inbound marketing.
Your digital footprint attracts your ideal customer to your business.
That is why I suggest focusing your digital footprint on the 4 pillars:
Search Engine Profiles
Your Website
Citations
Select Social Media Accounts
Growing your business on a budget? You are not alone. Most small businesses are, I am here to tell you that you can do it using free tools with some guidance.
Which way do you want to work together? I offer three ways: 
Done For You (DFY):

While this package is the most expensive, I implement everything for you, allowing you to focus on answering all the additional phone calls and emails that you will receive. 

Done With You (DWY):

This is the most popular package. With this package you get the guide along with consulting hours with me to help guide you through it. I will be able to give you some hints that are not in the guide. You also get access to my community that has additional tips and tricks to help you. 

Do It Yourself (DIY):

I have a guide that will break down everything you need to do for local marketing. When you implement the guide, you will be on your way to enhancing your business' digital footprint. A large part of the guide is a list of free tools that you can use to accomplish your goals. 
Which small business marketing package do you want to buy today: DIY, FWY, or DFY?
Your Business' Digital Footprint
Google Business Profile - Your Key to Free, Qualified Leads
Google, the world's most popular search engine, developed a tool called Google Business Profile, a modern-day equivalent of the yellow pages that will drive traffic to you. Google Business Profile allows you to show up in the local searches of people searching products or services that your business offers. 
While free for businesses, it does require effort to make sure that your listing is optimized and stays optimized. The more optimal our listing, the higher you will rank in local search results.
By optimizing your business' appearance on Google, you can easily establish an edge over your competitors.
Still not convinced? How about these stats companies that rank in the top 3 with their GMB:
Businesses in the top 3 receive from 40% to 60% of their total traffic and half of all website clicks from the listing

The top three GMBs also rank in the #1 spot in 93% of Google searches.

76% of people who found a business in the top 3 while using their mobile visited the business within 24 hours.

28% of local searches result in a sale.
Can you afford not to optimize your Google Business Profile?
While Google is the biggest search engine, I would also suggest working on your Microsoft Bing Places Profile and your business' Apple Maps profile. While the search volume won't be as large, it shouldn't be neglected. 
Your Website, Optimized for Local Search
 Your website plays an important part in local SEO. Google takes signals about your business from the internet, including your website. 
As mentioned above Google Business Profile is a powerful Search Engine Optimization (SEO) tool. But as a local business, you are interested in 'local SEO.' You don't care about SEO like Coca-Cola or other national brands do. You want to be found when someone searches for "service" in "your area."
The purpose of local SEO is to rank your website on the first page of Google Maps search results. While not always easy, Local SEO is actually straightforward and not intimidating. You need to make sure that your website headlines are configured correctly and show where you are located. You also should have website schema mark-up and location pages to make sure that Google knows exactly where you are.
Citations, Online Directory Listings
A good part of local marketing is consistency. Citations in online directories provide your Name, Address, and Phone (NAP) details to anyone searching those directories. Additionally, they provide strong search signals to Google that help you rank higher in local search.
Listings are typically free, but it is time intensive to search them out and make sure your NAP is correct across many networks. 
You've probably read an article or been told by an "expert" that you need to be on multiple social media platforms.
Not every social media platform is right for your business and the chances of going viral are very small.
However, sometimes prospects will check out your social media channels to make sure that you are active and still in business. 
Understanding which channels to post to and how often is key to growing your business. 
Which small business marketing package do you want to buy today: DIY, FWY, or DFY?